I don't know about you, but I personally adore tattoos. They are such a good way to express yourself, your personality and your story, and they just look dope. I know this is a controversial topic because many people are strictly against body art of any kind, but let's all just respect each other and each other's opinions and choices okay?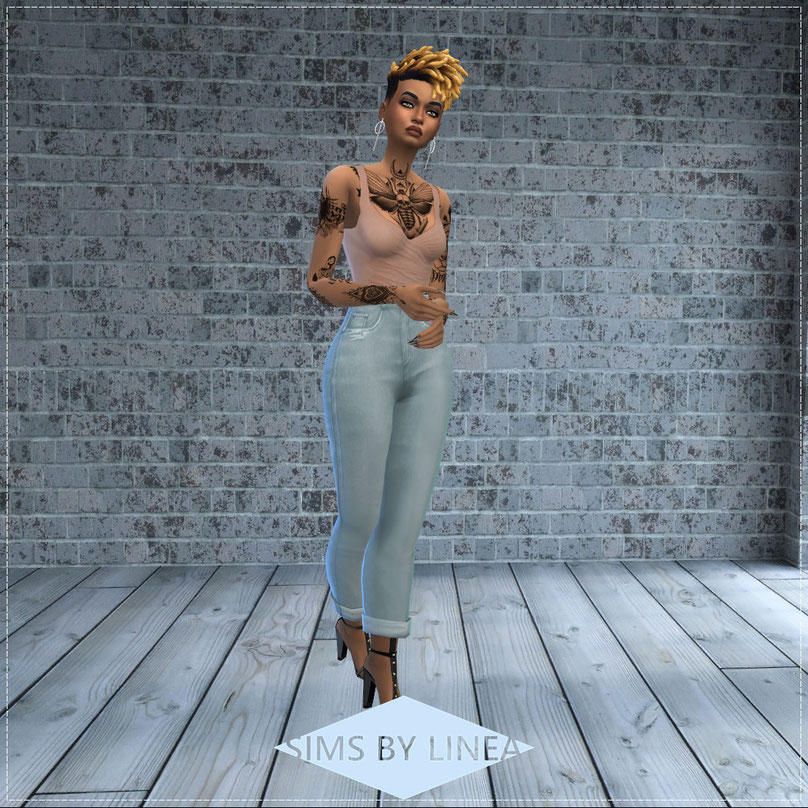 For someone who likes to experiment with the looks of their sims, I feel like the game does not come with enough options in the body art section. Yes, with each pack some new tats are introduced, and discover university finally has piercings (very limited options though), but these quickly get old and boring. Plus, there's just not enough options to chose from. I sometimes like my sims to have their entire body covered in beautiful tattoos, but that's not possible. 
So, just as with furniture and clothes, I refer to custom content.
If you have browsed through the accessory-section on TSR for example, you'll be familiar with the numerous options and swatches that are offered there. I personally love the full body tattoo sets where you can chose from different swatches within one look. I have one that looks a bit witchy, and one that has lots of mandalas, and one that represents an homage to famous musicians and so on. At the end of the post I'll link all my favorite tattoos on TSR, in case you're interested. 
I feel like, a sim looks so much more realistic when they have tattoos that fits their personality, that makes them look as if they have had a life prior to the story I tell, and that also matches their style in terms of clothing. 
CAS examples
Twins Molly and Dolly and their older sister Ivy all love their body art. It makes them who they are, they like to express their individual characters. Which is only natural given they are part of the 100 baby challenge family and have many many siblings and relatives.
Lilith and Angela Pleasant - at least my makeover characters - also sport some awesome tattoos. They both were kind of grungy and dark already, but I enhanced this look a bit more. Take a look at the blog post I made about these two a while ago! 
Freya is the quirky and fun student I played my first University gameplay with. Or at least I tried, considering that I completely failed to graduate before Freya became an elderly person... ANYWAYS, she looks cute with all these tattoos and the hair and stuff, right? :) Check out the blog post and the Instagram post about Freya! 
Janet and her husband Patrick have recently moved into one of my renovated Willow Creek builds to start a new life with their children. Janet is busy becoming the first female astronaut who walks on the moon in high heels, and Patrick is a teacher who is writing his very first novel in his free time.
Here are some links to my favorite tattoos!